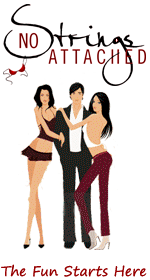 Welcome To
NSAfun.co.za
We started NSAfun in the nineties and back then we only took on Members who live in Gauteng but after twenty two years of people asking for us to expand to the entire South Africa we went for it! So now everyone can enjoy naughty fun encounters throughout the country.
Today we have Members spanning the whole of South Africa, so if you are in Cape Town, Kwazulu Natal, East London, Port Elizabeth, Gauteng, Bloemfontein, Pretoria, Kimberley, Durban, Mpumalanga, Limpopo, Klersdorp, Rustenburg, Free State, Johannesburg, Nelspruit or Witbank you may now enjoy all of the sexy local content and personal profiles right in your area.
There are always Members who are actively seeking women and men for sexy meetings in your area and throughout South Africa whether it is day or night time.
You have searched the internet many times over, your search has now ended because you have found the website you have always been looking for which features like minded adults, exactly what you want :)
There are many bad apple websites on the internet, we are not one of them, come take a look and see. We are all local and we have run our website for twenty five years, it takes a great deal of advertising to attract new Members to join regularly so that there are always new Members for you to meet.
This is a fun friendly and sexy group of NSA people who love having a casual encounter every so often.
NSA adult personals not what you are looking for? Close the page X and move on.
Testimonials
Trying to meet a decent man in Cape Town for the occasional casual encounter was very difficult until I found your website!
Once I submitted my profile it didn't take long at all and I met a really nice guy who I plan to see on a regular basis.
Your customer service is awesome and I am happy I joined!
Lynette H - Cape Town
I am very happy that I became a member of your website, I have met some really nice guys here.
I have some great no strings friendships with men who are clean, decent and just overall nice guys.
The level of service I received is something a person just doesn't find out there anymore. You guys are effecient, friendly and very quick to help your members, thank you :-)
Anika M - Durban
Give praise where praise is due !
My expectations were surpassed and then some. As a married / seperated man I thought it was near impossible to find a woman who wanted nothing more than the occasional sex hookup and was I wrong, lol.
Sure it took some time (realistically, as to be expected) to get meeting some of the women on your site but up to that point my membership was handled with such professionalism and attention to detail, well done and keep it up !
Allan D - Port Elizabeth
And I thought I was really wasting my time.
A "friend with benefits" was what I was looking for and instead I met a man who I really really like.
I'm sure to tell my friends about your club, who would have thought making contact with and meeting nice people out here in the Karoo was so easy, just lekker, what a great idea and such good service. :)
Elmarie V - Kimberley
This Is Why We Are
The Preferred

Casual NSA Sex Adult Dating / Personals Site In South Africa.
Single & Married Men & Women Looking For

No Strings Attached Discreet Casual Sex.

 
We Hope You Enjoy Browsing Our Site
:)